-BACK YARD OR FRONT...check to make sure there is enough space where you want to put the game. We provide the size of each game online before you checkout

-IS YOUR GATE BIG ENOUGH?...We will need to fit our dolly through your gate (32" at least)

-GRASS OR CONCRETE...We will bring Stakes or Sandbags accordingly

-POWER LINES & TREES...Check for low hanging lines and trees that could scrape the inflatable, also mark off all under ground water, power, or gas lines

-OTHER OBSTACLES IN THE YARD...Make sure there is enough room in your yard, check for trees, play sets, pools, sheds or whatever else could inhibit us from setting up the game
-DISTANCE FOR EACH...We require power no more than 100 feet away and water connection(for wet games) no more than 50 feet away from where the game will be placed.

-PROPER POWER FOR THE INFLATABLE...We need a dedicated 20amp circuit for each blower required for your inflatable. Loss of power can be very dangerous. So this is important.

-WATER FOR WET GAMES...Some wet games require just one hose, others require multiple hose hookups. Check with us when you rent the wet game how many it will need. We also rent hose splitters if you need them.
-FOR TODDLERS...Our Toddler Games are perfect for your youngsters ages 3-7yrs old.

-FOR KIDS...We have a variety of games that are perfect for young kids, visit our main category page

-FOR TEENS...Our larger inflatables are great for teenagers

-FOR ADULTS...Adults can still have fun on inflatables, check out our interactive and obstacle course.

-NUMBER OF PARTICIPANTS...See how many kids will be playing on the game and pick an appropriately sized game.

-MONITORS...Each unit requires 1-3 monitors. Check with us in how many you will need to watch the unit during operation.

-Weight Limit... A weight limit of 200 per rider is applied to every inflatable.
Water Slides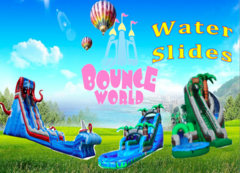 Water Slide n Bounce Combos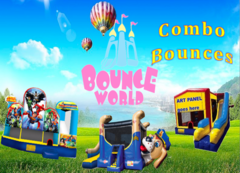 Obstacle Courses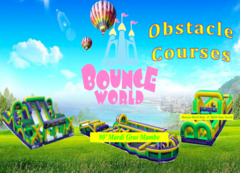 Kiddie Bounces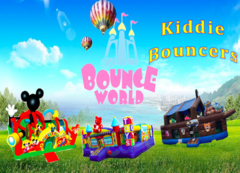 SPORTS GAMES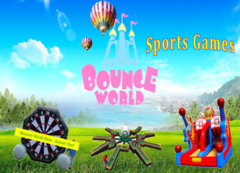 PACKAGES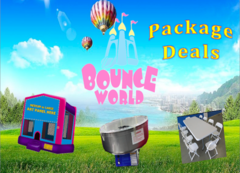 INTERACTIVE GAMES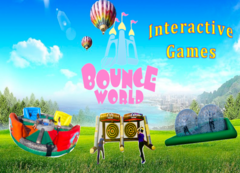 Bounce Houses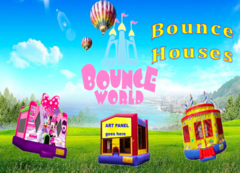 Concessions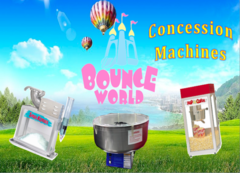 Carnival Games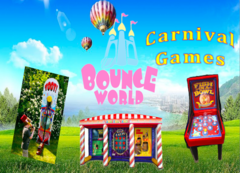 Target Games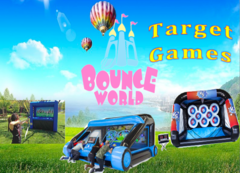 Seating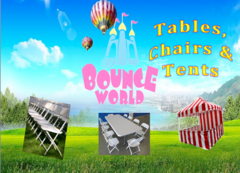 DRY SLIDES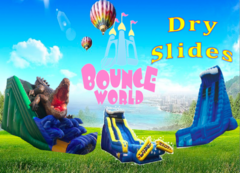 Movie Screen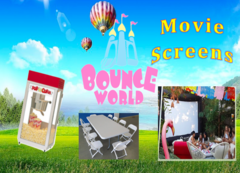 Fundraiser Items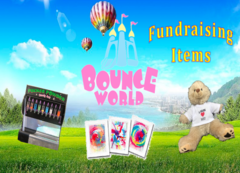 Party Extras
Gear