3 Sports Games
$450 - 1 Day
$650 - 2 Days
$750 - 3 Days

5 Sports Games
$800 - 1 Day
$1000 - 2 Days
$1200 - 3 Days
2 Kiddie Games
$300 - 1 Day
$400 - 2 Days
$500 - 3 Days

4 Kiddie Games
$600 - 1 Day
$850 - 2 Days
$1000 - 3 Days
Price / Day
$750 - 1 Day
$1100 - 2 Days
$1250 - 3 Days

Games / Category
1 game x Category 1
1 games x Category 2
1 games x Category 3
Price / Day
$1250 - 1 Day
$1750 - 2 Days
$2000 - 3 Days

Games / Category
1 game x Category 1
2 games x Category 2
2 games x Category 3
Price / Day
$1950 - 1 Day
$2750 - 2 Days
$3000 - 3 Days

Games / Category
2 games x Category 1
3 games x Category 2
2 games x Category 3
Price / Day
$3000 - 1 Day
$4000 - 2 Days
$4500 - 3 Days

Games / Category
3 games x Category 1
4 games x Category 2
3 games x Category 3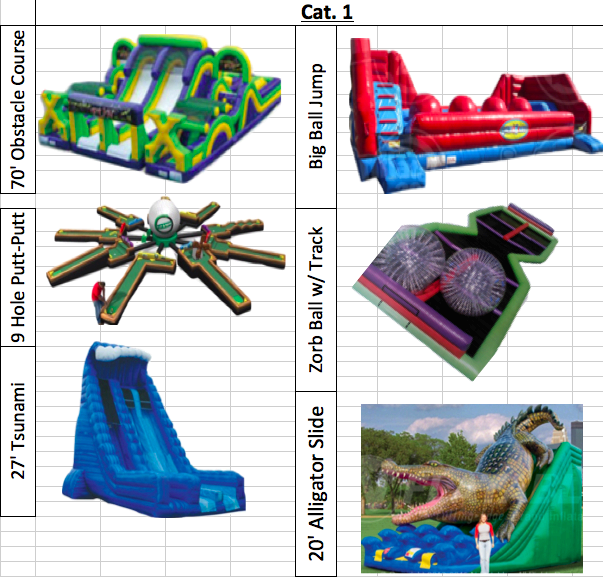 Category 1 Games
These are the best and most popular games we have! Each of them will bring fun and excitement to any and every event.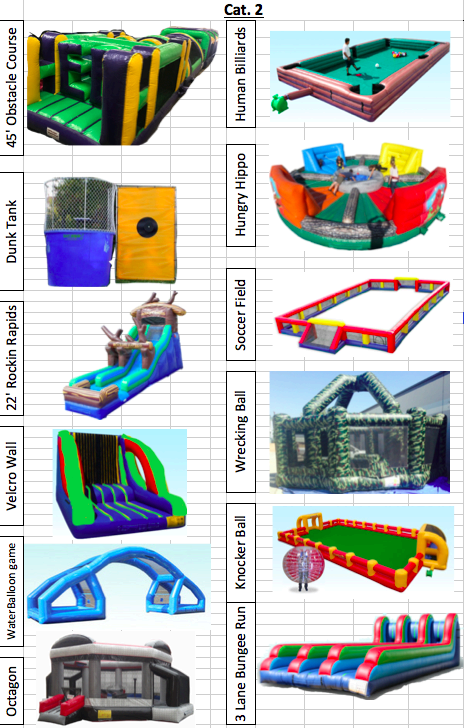 Category 2 Games
These are great games to bring a smile to everyones face at any age.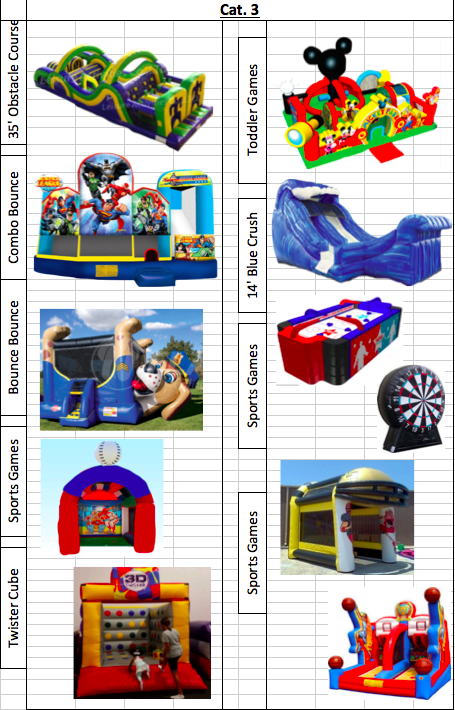 Category 3 Games
These are great games for specific age groups or for certain types of events.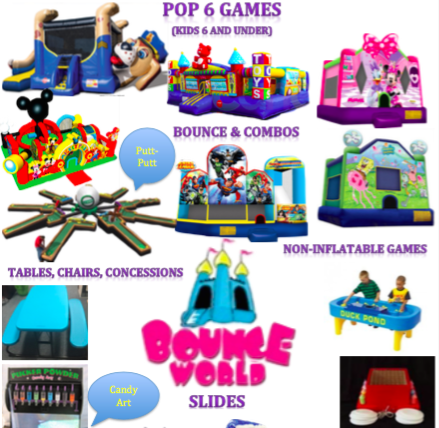 Kiddie Games
Pick any of our great kiddie games!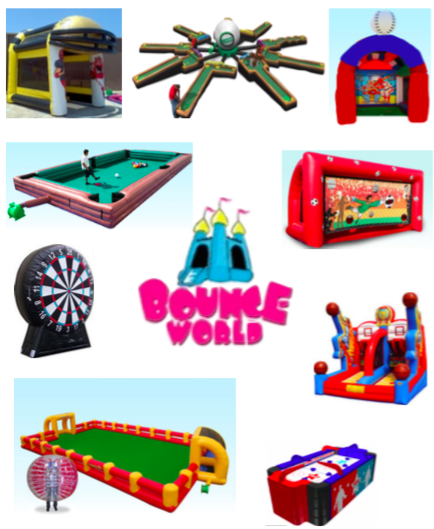 Sports Games
We all love sports!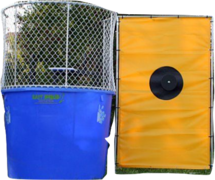 Dunk Tanks
An all time favorite at fairs. Dunk your teachers, principal, students or parents!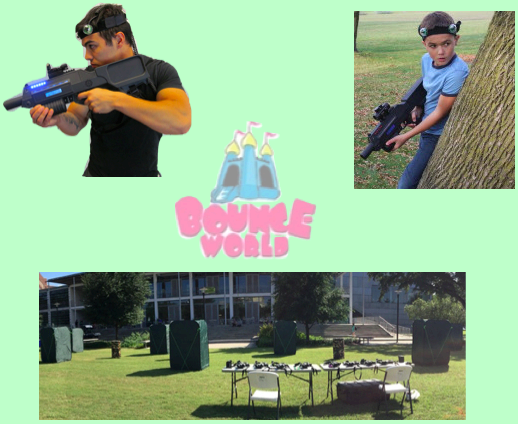 Laser Tag Package
This top of the line equipment can be used for a few hours each fair day and can be setup outside or inside.
More Info
Rock Wall
This item goes great at any Fair for people of all ages. Contact us for pricing.
Contact Us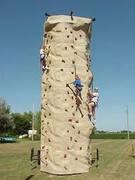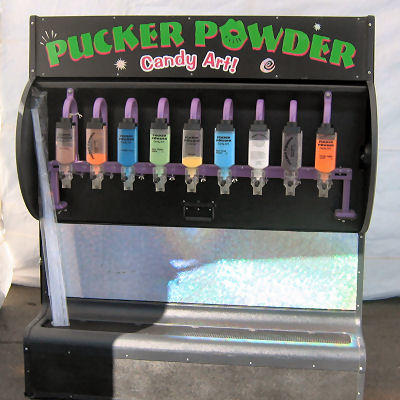 Pucker Powder (Candy Art Machine)
This is the larger version of the machine which is great for events with 100's - 1000's of people. Add this on to your fair package starting at $200 including 50-75 servings worth of supplies. You can sell the straws at your event between $3-5 depending on the length of the straw.
Price Breakdown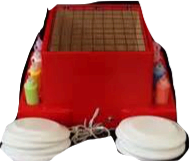 Spin Art
It brings out the Artist in all of us! Drop paint on the spinning card in the case and put it in the frame for great wall art!
Add this to your package for $100 for the first 50 cards, picture frames & paint. Then $60 for each additional 50 cards, frames, and paint
Spin Art
Cash Cube / Hurricane Machine
Want to do a give-a-way at your Fair? This 30 sec timer light up cash cube machine will steal the show!
More Info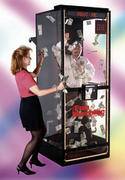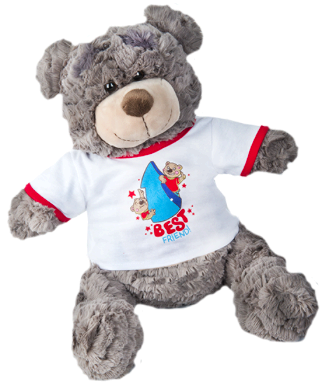 Stuff-a-bears
Sell or give-a-way these adorable bears. Kids or adults stuff the bears themselves with stuffing, a heart and then put on a custom t-shirt all included in the price.
Contact us