New Orleans Bounce House, Water Slide Rentals
North Shore Bounce House & Water Slide Rentals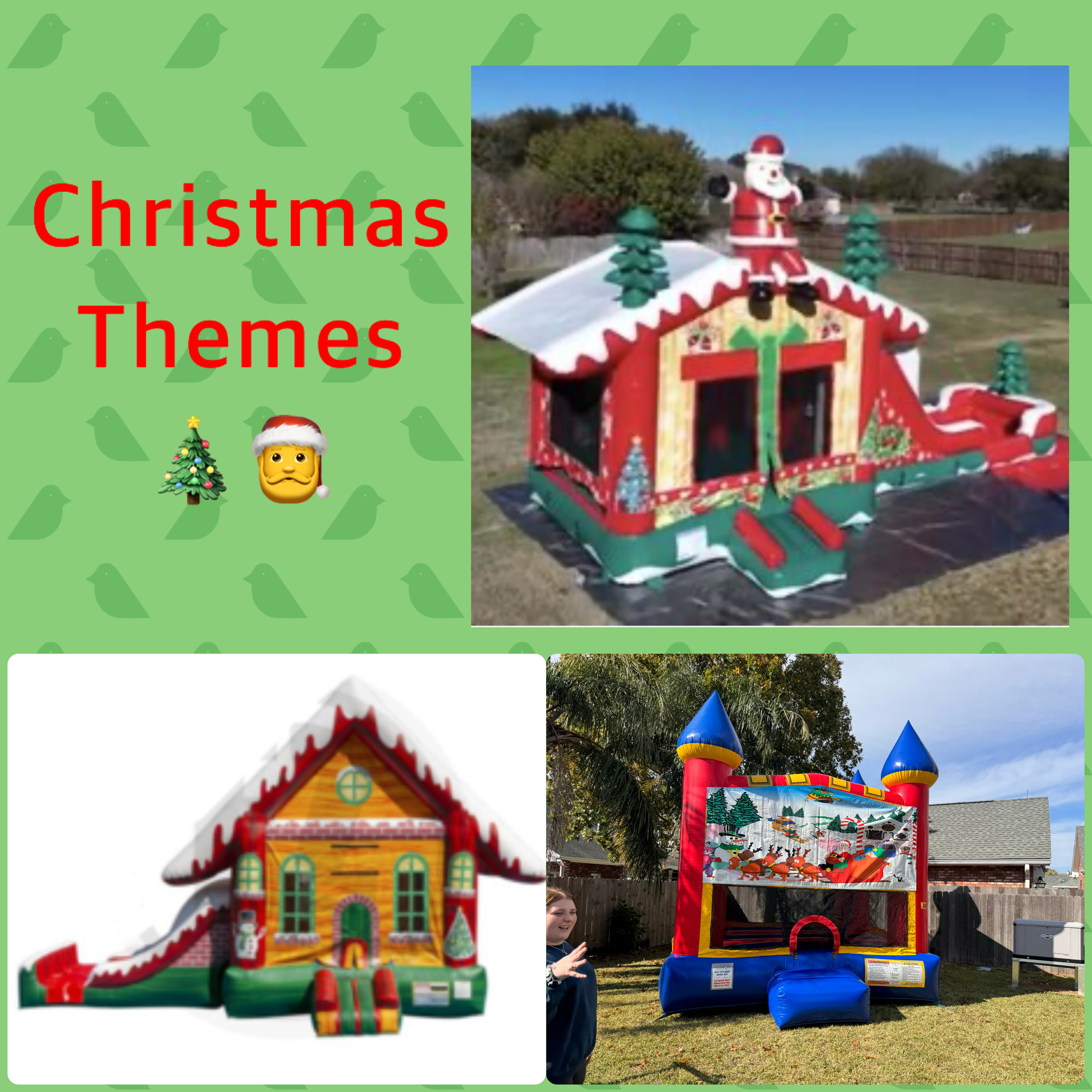 Christmas Themes
We have a huge variety of Christmas themed panels to go on the module bounces and combos as well as a few specifically themed games perfect for you christmas and holiday parties.
See them all!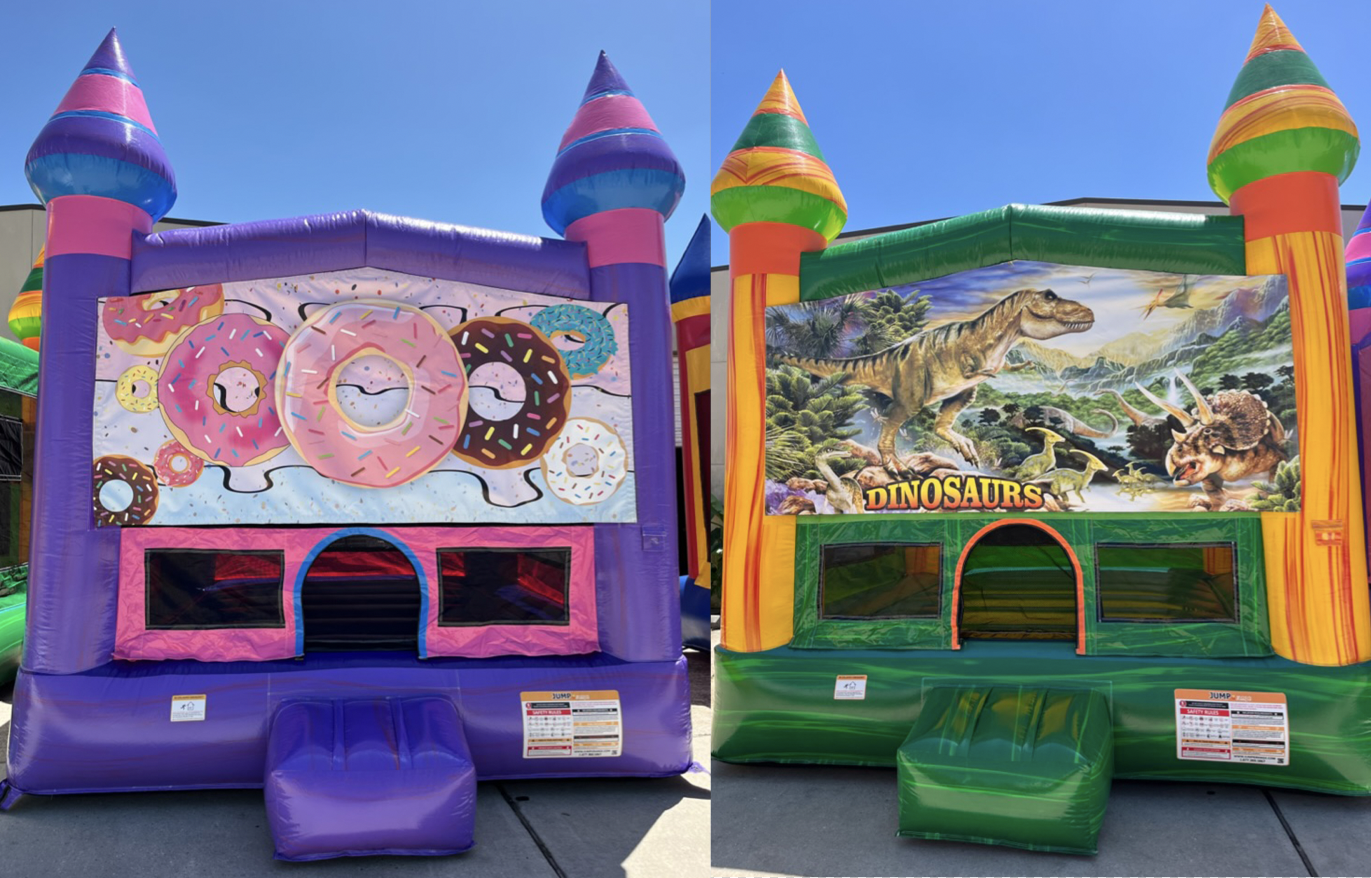 Bounce Houses
WIth a wide variety of themes to go on the front, we have 100s of designs to choose from!
See All Bounces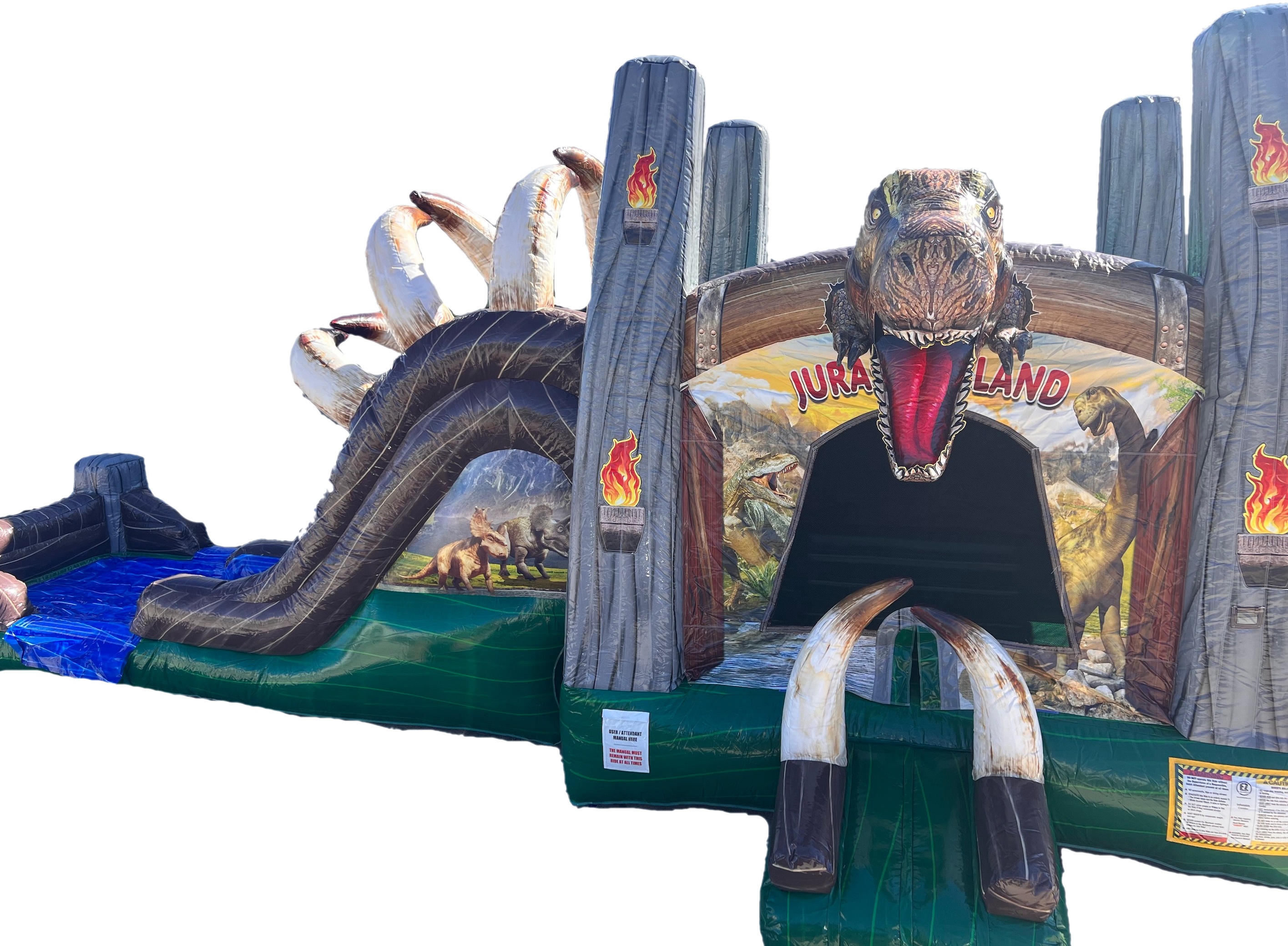 Bounce-Slide Combos
The best part of both worlds, a bounce, a waterslide or dry slide. With over 100 themes to choose from!
See All Combos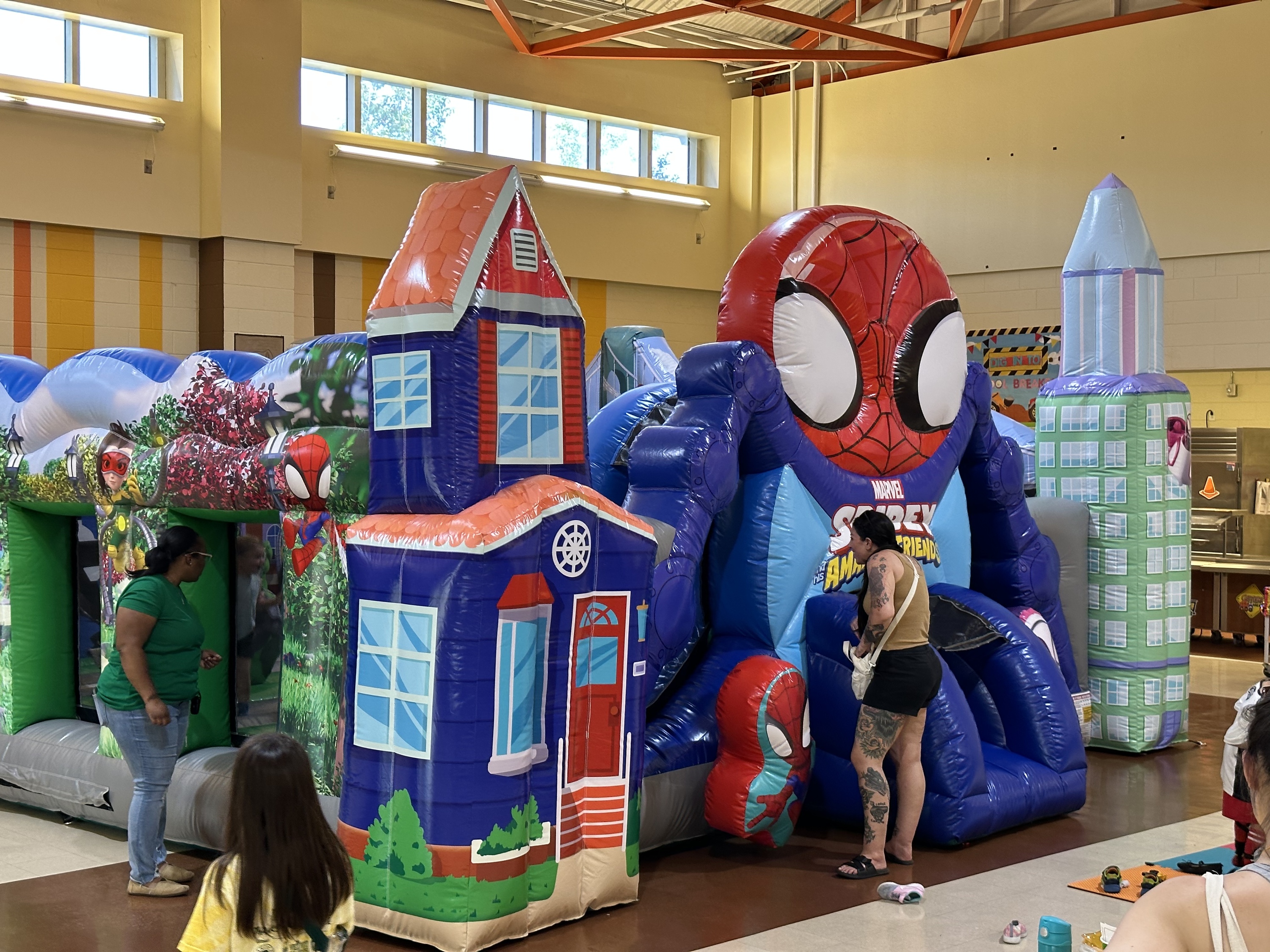 Toddler Bouncers
Toddler bouncer > regular bounce. Bigger, more games inside, no ceiling.
See All Toddler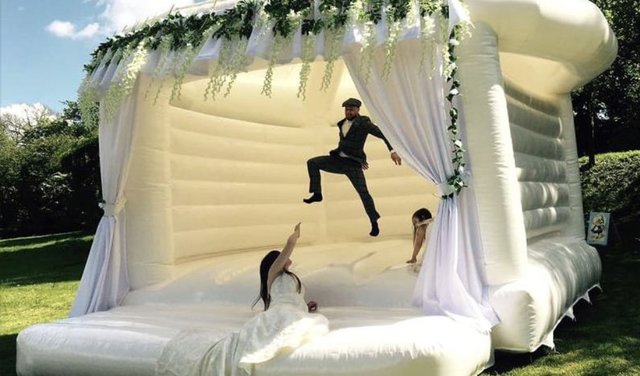 White Bounce House
The trend that is sweeping the nation! Whether it's for your engagement party, bridal shower and the wedding reception, this bounce house is the perfect prop for pictures and to let loose! It also serves well for those social media influencers who need to get some cool wedding photo shoots!
More Info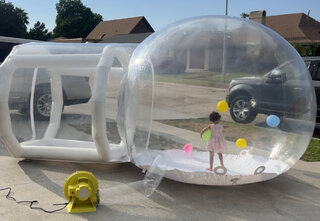 Igloo Bubble Tent
This super popular item is a perfect addition to your party! Great for pictures and to play around with some balloons!
Order Here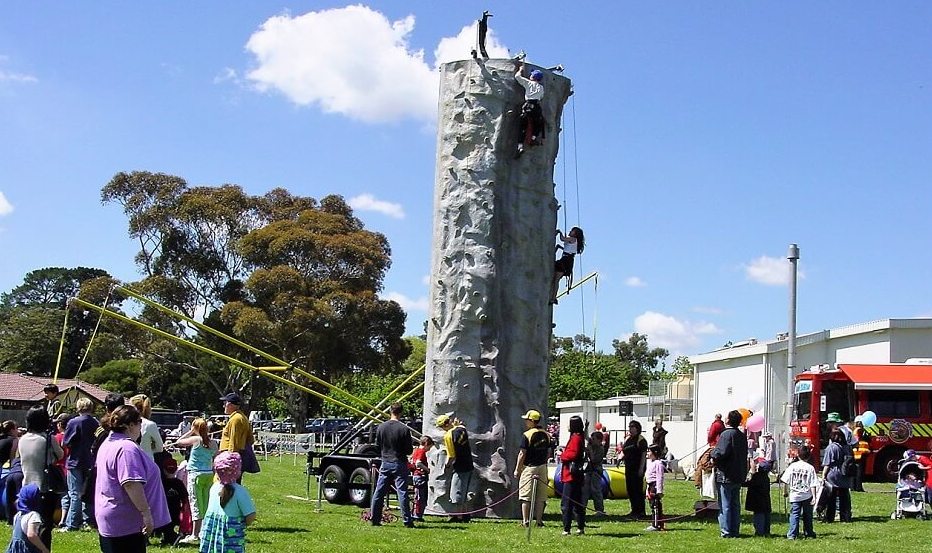 Rock Climbing Wall (call for pricing)
Climb to the top of this 26 foot tall monster 3 person mobile rock climbing wall. This is the perfect addition to school fairs, festivals, corporate events, fundraisers, sports events and special events! Rent a rock climbing wall for your next event.
Rock Wall
Build your own Party Packages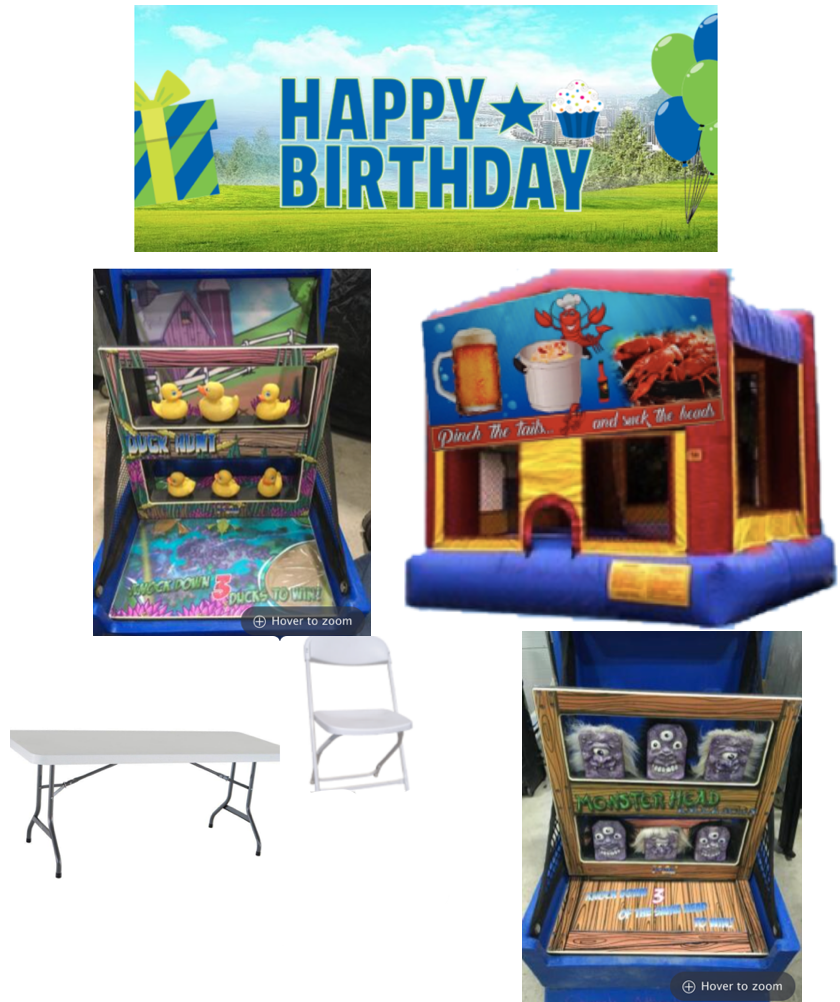 Bounce Package
Select a bounce house, two carnival games, , two tables, 24 chairs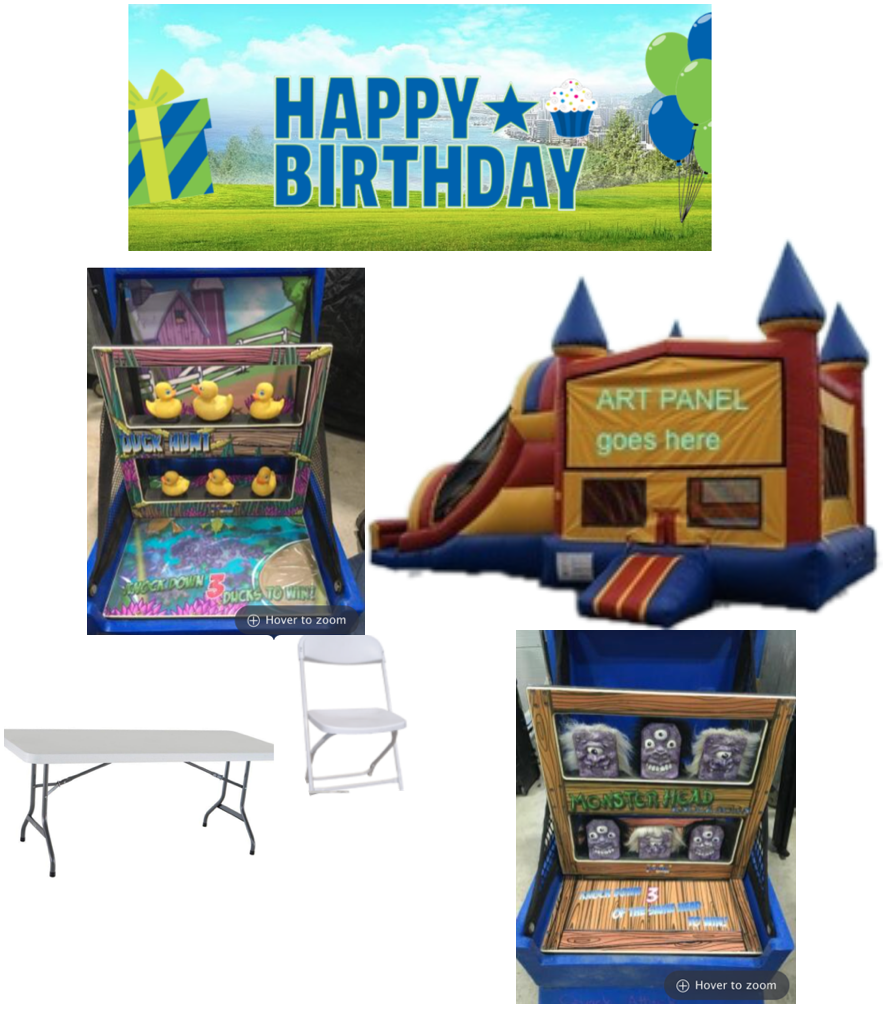 Combo Package
Select your combo bounce house, two carnival games and two tables, 24 chairs.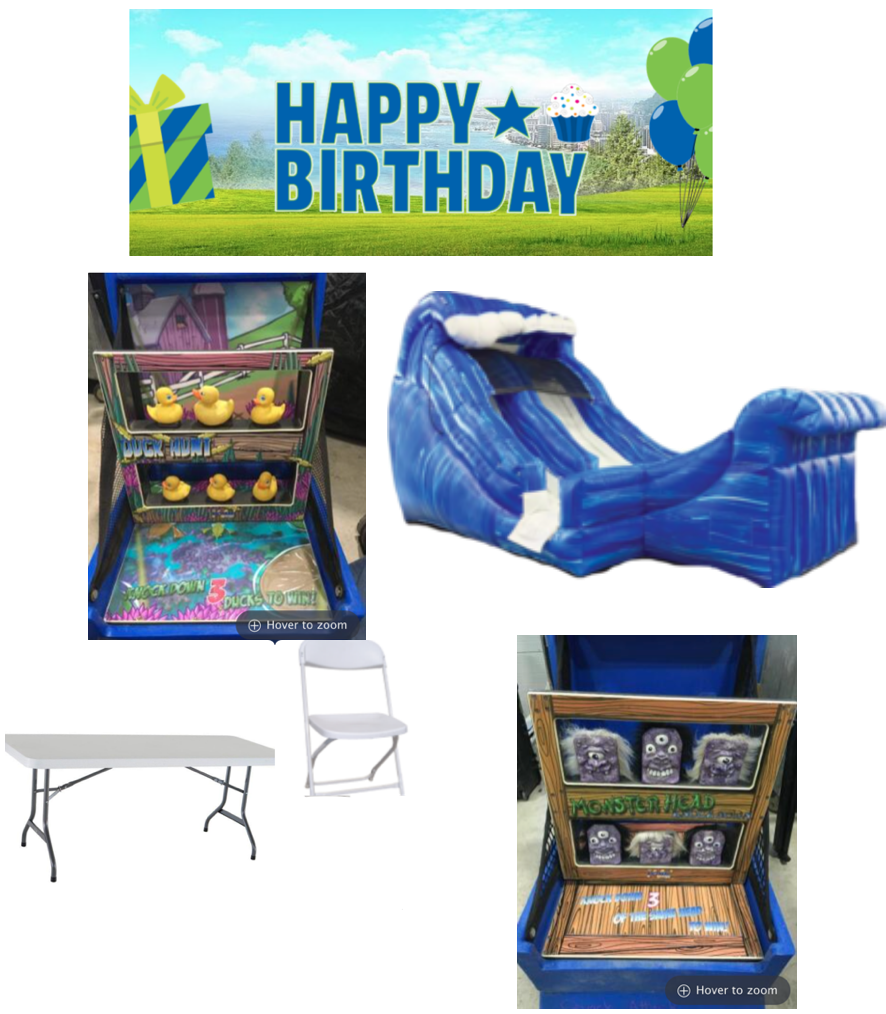 Waterslide Package
Select your water slide, two carnival games, amd two tables, 24 chairs.
We've been doing this for 30 years in NOLA! So no matter how large or small your event is, trust us to make it special!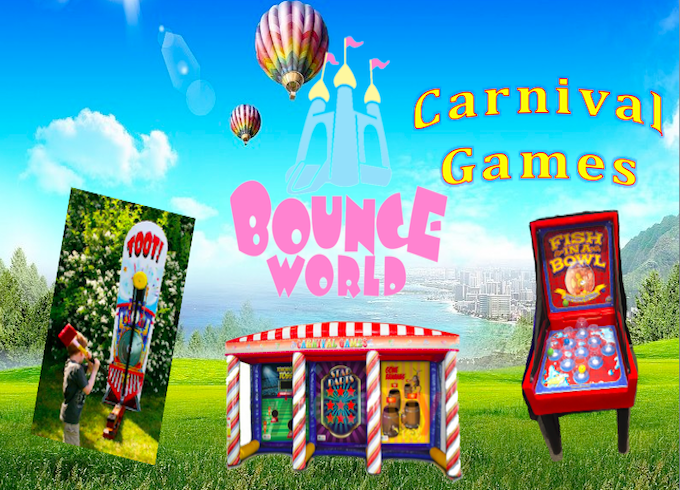 Carnival Games & Tents
From games to tents, our carnival themes are perfect for your event. We rent dunk tanks, Hi strikers, booth games, the booths themselves, and lots of concession items!
See All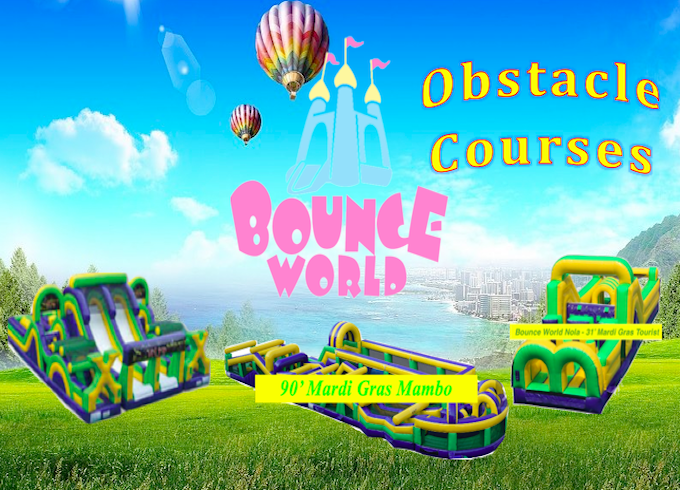 Obstacle Course Games
From 35 feet to 125 feet long. All of our obstacle course games are themed Mardi Gras because we love this city's best Holiday!
See All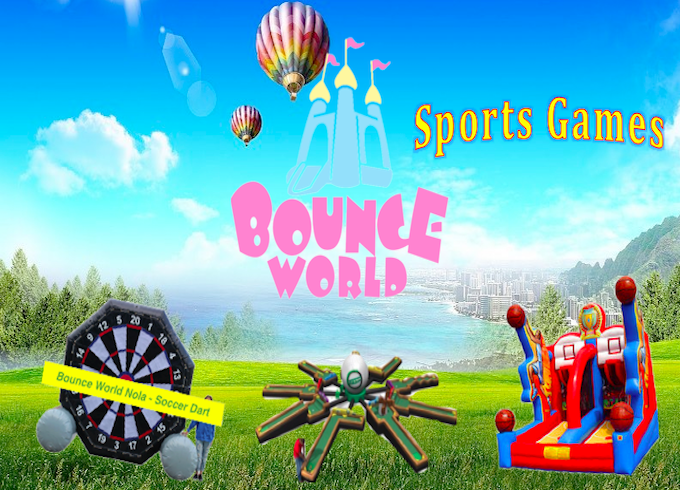 Sport Style Games
We have a variety of sports games for any size event. These games are great for kids and adults of all ages!
See All
With 30 years experience in the inflatable business, Bounce World Nola is the best Water slide and bounce house rental company in the New Orleans metro area! We deliver bounces and waterslides to Metairie and Kenner as well as Gretna, Harvey, Marrero, Luling, Destrehan, St Rose, Norco and Laplace! Book online on our easy to use website or give Bounce World Nola a call, email or text message and our staff will answer your questions and help you to reserve your date! Bounce World Nola works with a variety of venues and has setup events in the Superdome, Sports Arena, New Orleans Convention Center, City Park and numerous other parks and schools throughout the New Orleans area.
Cancellation Policy: You can cancel anytime, ALL monies paid are good as a RAINCHECK for a future rental! We do not issue refunds.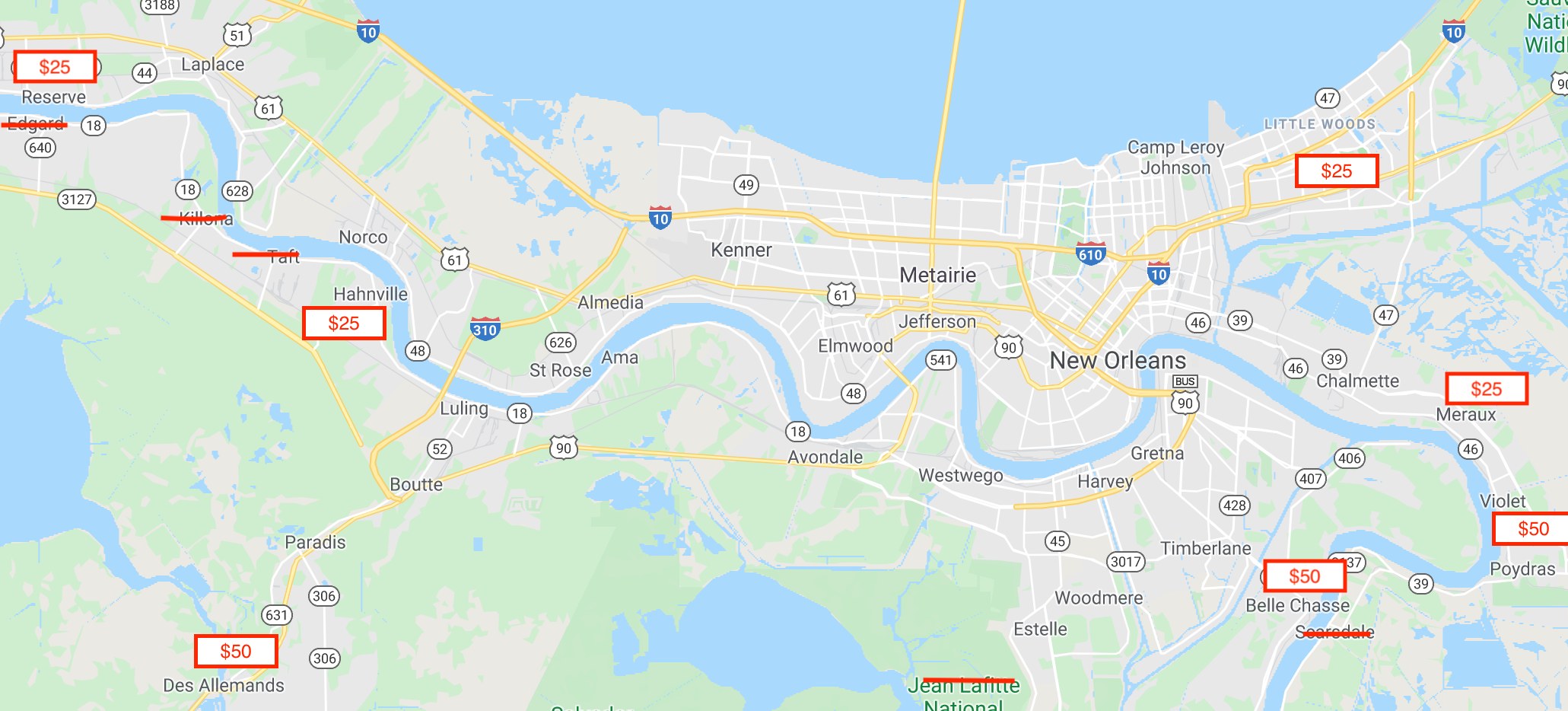 Delivery Area
With the largest delivery area in the Metro New Orleans area, we can bring the fun to you anywhere you live from Laplace to Gentilly, to Westbank!
More Info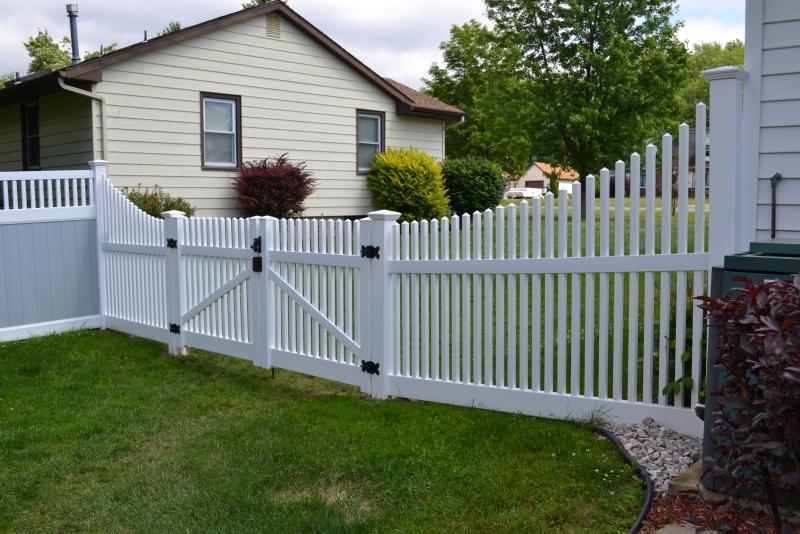 Rental Policies
Check out our Rental Policies for all the info you need about rental times, deposits, additional insured, park deliveries, commercial locations and more!
More Info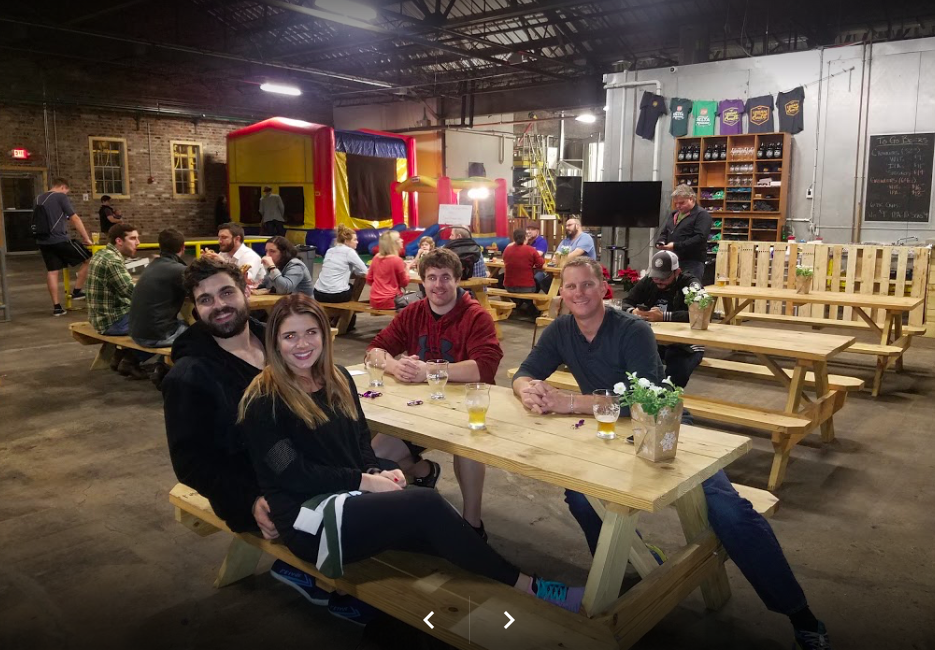 Partner Venues
We have partnered with some great party venues in New Orleans but can also deliver to almost any venue of your choosing!
More Info
We rent rock wall and dunk tanks near you in New Orleans, Metairie, and most places around the city. If you are having a school event and need a fun Rock Climbing Wall give us a call, email, or text message for a fun and exciting game.
Here at Bounce World our goal is to make each event we deliver to the best event for our client. From small backyard parties to large fairs or conventions. We treat each client with the same respect and give equal time in going over every detail of their setup.

We have been in the inflatable rental business for over 30 years. This means when you order from us you will be receiving the best customer service. This is important when it comes to making sure no detail is left out. Feel free to ask us any questions no matter how insignificant they may seem.

Bounce World is a family owned and operated company that is accountable to our customers. We have a physical address you can come to and see us and our inventory. You can come talk to our expert staff about your event and let us help you make your event special.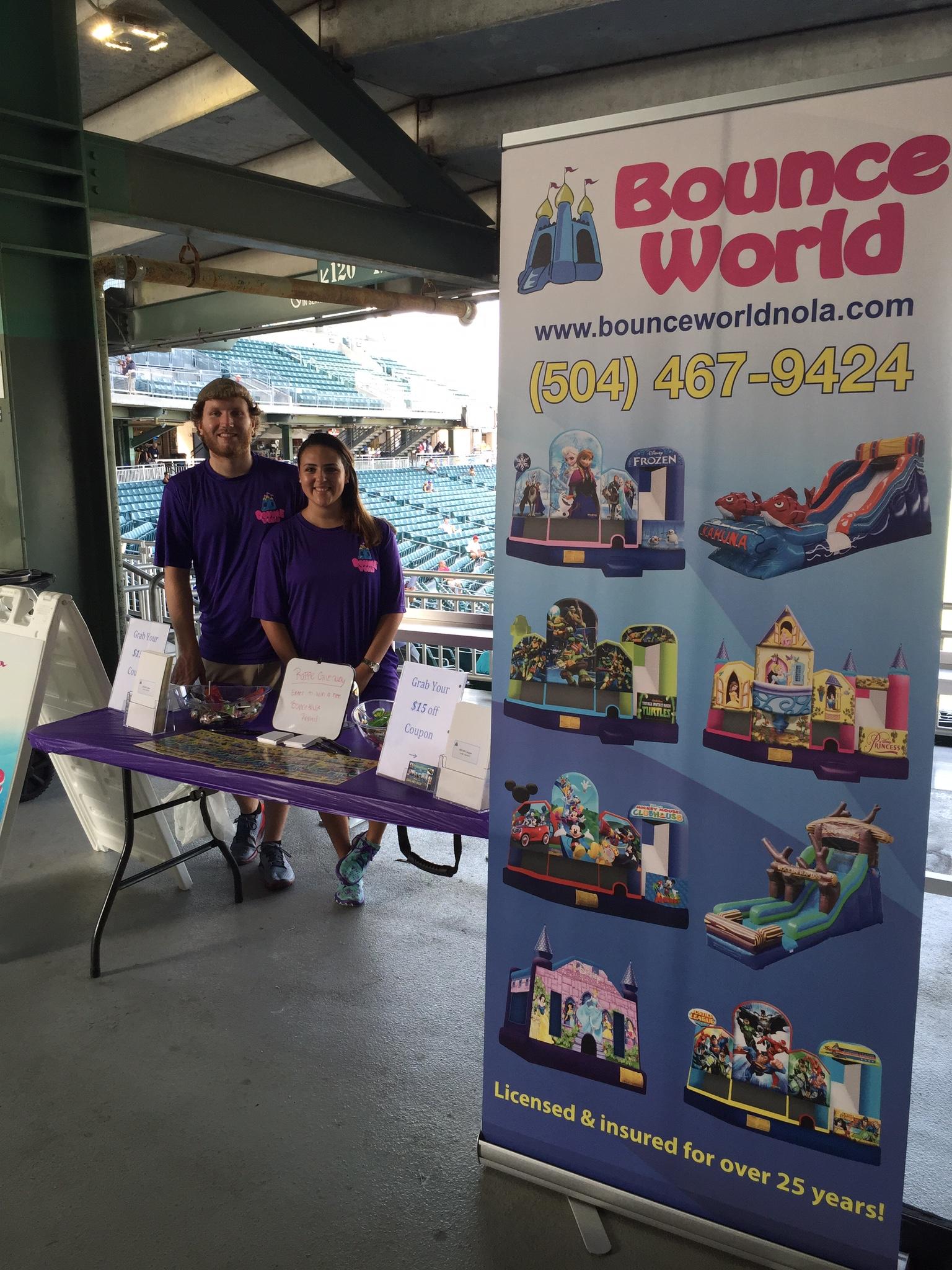 Our inventory of games starts with bounce houses and combo units but then extends to waterslides, obstacle courses, sports games, carnival games, interactive units, dunk tanks, rock wall tables, and chairs.

Each year we seek out and purchase new units to add to our inventory in order to make sure we are on the cutting edge of the market. This also allows us to keep a fresh, new inventory for our customers.

When you order on our website you will receive a confirmation email that shows all of your event information. If you would like to place your order in person or over the phone just give us a call or come in!
Kenner party rentals, kenner waterslide rentals, kenner bounce house rentals. We deliver 1000's of deliveries per year in kenner.
Metairie party rentals, metairie waterslide rentals, metairie bounce house rentals. We delvier 1000's of deliveries per year in metairie.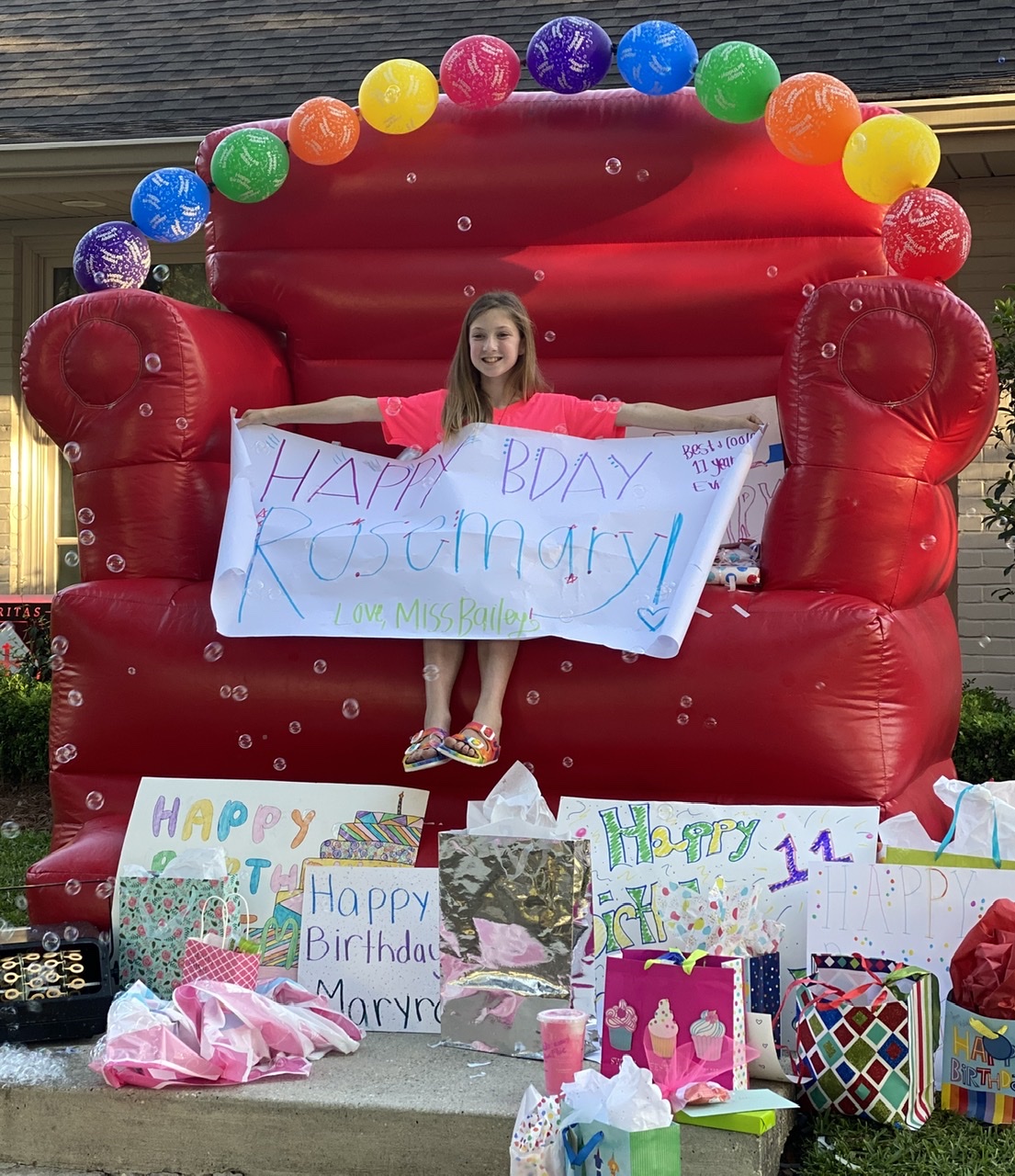 New Orleans party rentals, new orleans waterslide rentals, new orleans bounce house rentals. We deliver 1000's of deliveries in new orleans area.
Westbank party rentals, westbank waterslides rentals, westbank bounce house rentals. We deliver 1000's of deliveries in the westbank area.
Check out some posts from FACEBOOK
Kenner Waterslide rentals, Metairie Waterslide rentals, Marrero Waterslide rentals, Laplace Waterslide rentals, Luling waterslide rentals, Lakeview waterslide rentals.
Kenner Bounce House Rentals, Metairie Bounce House Rentals, Marrero Bounce House Rentals, Laplace Bounce House Rentals, Luling Bounce House Rentals, Lakeview Bounce House Rentals