Slides with a (pool) have a pool landing. These slides must go on grass. Slides with the word (bumper) have an inflatable landing. These slides may be setup on concrete.
The word (slip'n'slide) means there's a slip'n'slide connected and require an extra blower and hose to operate. Please check for more outlets and have a splitter for both hoses.
Slides with the word (dual lanes) mean there are two lanes for participants to use. If the slide does not say (dual lanes) then it only has a single lane.
All Water Slides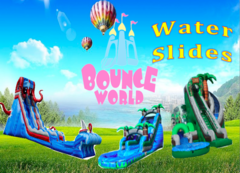 Single Lane Slides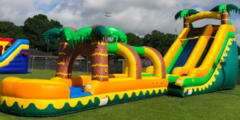 Dual Lane Slides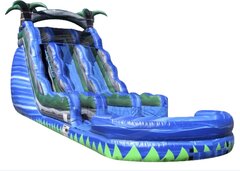 Slides with Pools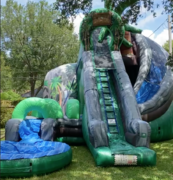 Slides with Landings or Bumpers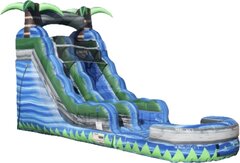 Slides with Slip n Slides