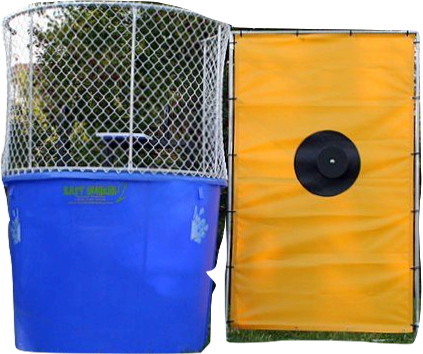 Dunk Tank
Very popular for church and school events where everyone wants to dunk their teacher or pastor. A classic game for every event.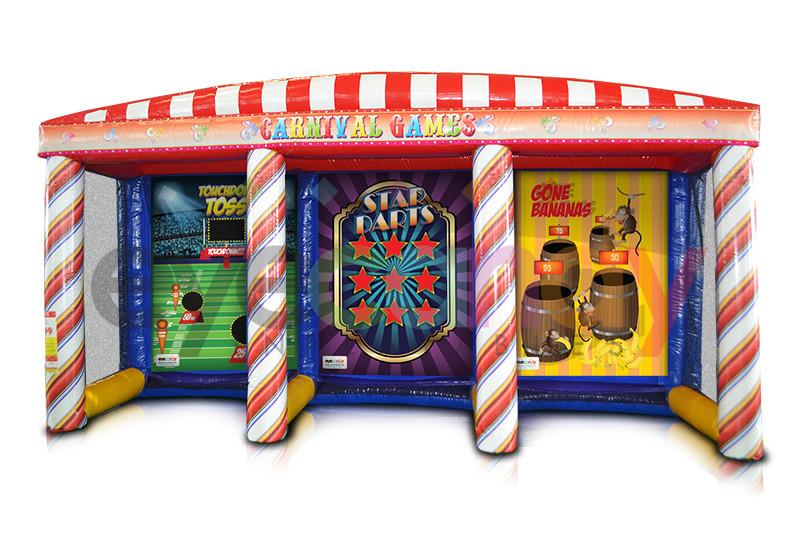 Carnival Booth
3 Games in one. Football toss, Sticky Darts, Banana Toss. Takes up minimal space.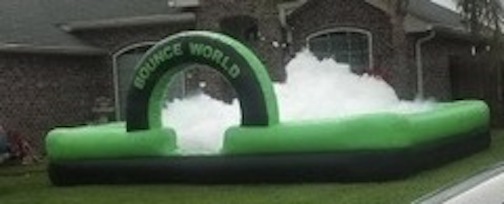 FOAM Party
This 20 x 20 foot inflatable arena sets up indoors or outside. The Foam Machine then shoots out a constant stream of hypoallergenic foam for kids or adults to play around in. This unit needs a constant source of water and requires supervision about every 30-45min.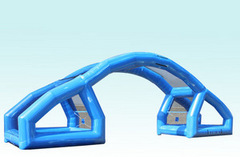 Water Wars
This competition game pits players or teams against each other to fill up their water balloons and then load them in the sling shots to launch them at the other side. Netting above the opposite side ensures that the balloon bursts but doesn't hit the players causing any harm!