Here at Bounce World Nola we are committed to the safety of all who rent and play on our games. Because of that we are making sure we clean each unit with virus killing sanitizers between each rental.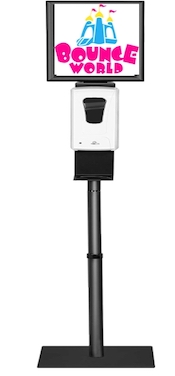 We are also offering these Hand Sanitizer stands to place in front of each game at your next event! Now each participant can make sure they are clean before they use play on that game.

We can put together a package for ultimate Who Dat party!
New Orleans, Mardi Gras Packages
Stay local with themes for the Metro New Orleans Area!